Teachers of Baneshwar AV participated in the #C20 #Samajshala – C20 Awareness Campaign
Teachers of Baneshwar AV participated in the #C20 #Samajshala – C20 Awareness Campaign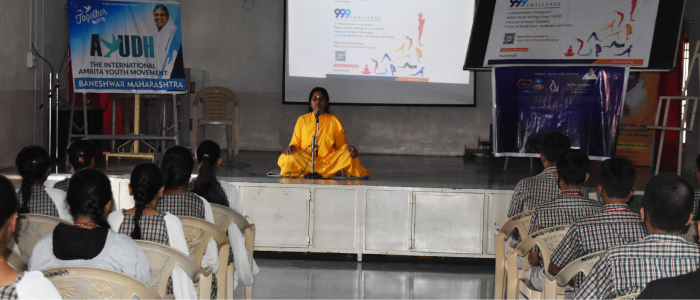 Teachers of Baneshwar AV participated in the #C20 #Samajshala – C20 Awareness Campaign. The teachers were addressed about the activities in connection with the C20 working groups and the goal of promoting holistic education and help individuals develop the skills and qualities needed to thrive in the 21st century.
Activities like meditation and yoga can help students manage stress, build resilience and develop their emotional intelligence. By introducing these activities to teachers, they can incorporate them into their lesson plans and create a more well-rounded educational experience for their students.
Amma says, "Education should spread light within and without, instil awareness and strengthen the deep bond between the student and his nation, the world, his fellow human beings and other creatures, Nature and God."
Ultimately, introducing C20 activities to schools can contribute to creating a more supportive and empowering learning environment for students.
Tags:
2023