Ayudh, or Awaken Youth; Unite for Dharma is the youth wing of Mata Amritanandamayi Math aiming to use the powerful force of young people to perpetuate natural harmony, social justice, and personal empowerment.
Address: Mata Amritanandamayi Math, Sultan Bathery Road, Boloor, Mangaluru- 575003
Phone : 9480647227 | 8951470744
Co-ordinators : Sudeep | Niveditha
E-mail : d.sudeep@rediffmail.com | centrecoordinator.mlr@gmail.com
EVENTS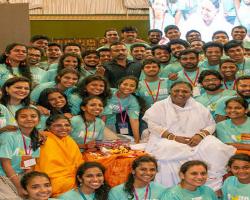 On Sunday February 3, 2019, 7 of our Ayudhians started off door to door publicity seva from Chilimbi.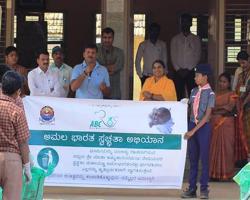 AMALA BHARATAM CAMPAIGN. SWACHH BHARAT ABHIYAN - Students of Amrita vidyalayam took to the roads and conducted demonstrations by holding placards and boards mentioning the cause for the clean –up campaign.