'Ask Your Doctor' Program Organised by AYUDH Ahmedabad
'Ask Your Doctor' program was organised by AYUDH Ahmedabad. D.r Anushree Pandya, an avid member and coordinator of AYUDH Ahmedabad Team conducted the session to great success.
AYUDH volunteers have set up helpdesks in all states across India to help people with hospital beds, doctors, oxygen, medicines, free teleconsultation etc. The public well appreciated the AYUDH team for organizing the live event along with other Covid seva activities.
In spite of her busy schedule, Dr. Anushree has been actively coordinating AYUDH events. She has been treating covid patients since the beginning of the pandemic. It was a great opportunity for the public to interact with her.
Many virtual attendees sent feedback that plenty of COVID-19 related misinformation was cleared up in the session. Many also felt grateful that the session was conducted in local languages which made it digestible for people from all backgrounds. They said AYUDH is doing everything they can to alleviate the fear, anxiety and confusion surrounding COVID-19.
Please watch the video here
Image Gallery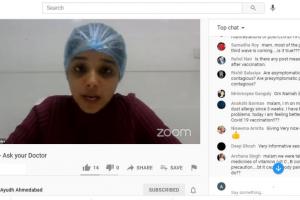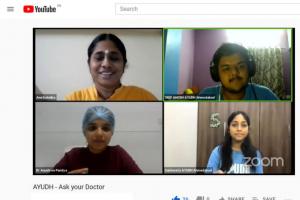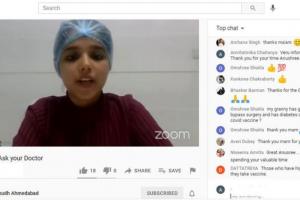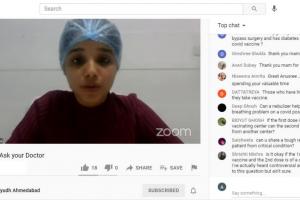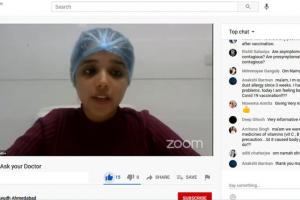 Date:
Friday, 24 September 2021