We never knew that air pollution could one day be such a menace, that apart from us humans, all other life forms, animals and plants, are being forced to inhale poison! Every second we are inhaling hazardous air, reducing our lives little by little! Children are more vulnerable to the harmful effects of air pollution than adults because their lungs are not fully developed until their late teens, which is a very serious and life-threatening issue in today's time.
NOW is the time to do something about it!
This time we took to Social Media! We launched a 5-Day Campaign on World Car Free Day. To our surprise a huge number of our volunteers took to social media and started giving their pledges on how we can do our bit and contribute as the youth of our nation. To our surprise, the general public on social media was so inspired seeing youth speaking out, they started sending in their pledges too! Their identity was unknown, they were strangers, unknown faces were to be seen, but the motive was alike and goal was one: 'To inspire everyone by the youth of today, for the youth of tomorrow'.
Activity : Social Media Based
Number of Volunteers : 80+
Number of Post Reached: 6000+ views on Facebook
Task Given: Each person to take at least one pledge as a step to reduce pollution.
The campaign reached over 4000 people on Facebook. Participants had no age limit! They were children, adults, students, employees, and even our uncles and aunties! Each one of them showing that YES WE CARE! Over a 100 people poured in their pledges on 22nd of September.
What is your pledge for next World Car Free Day to save our Delhi?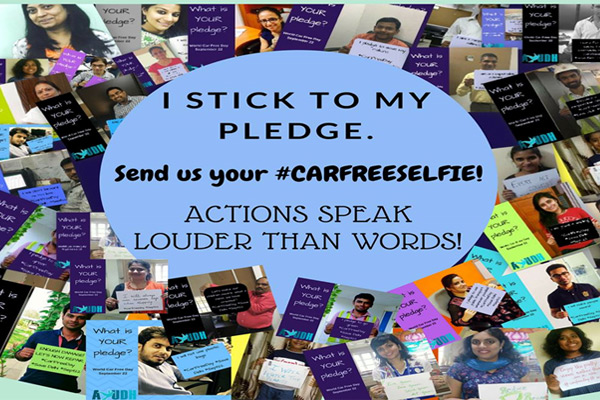 Image Gallery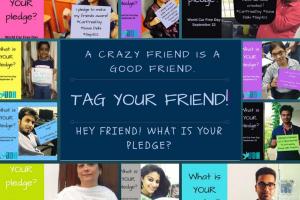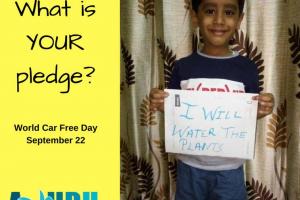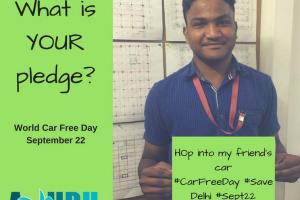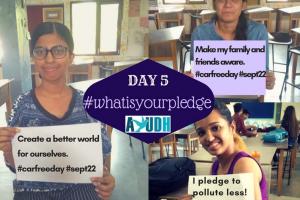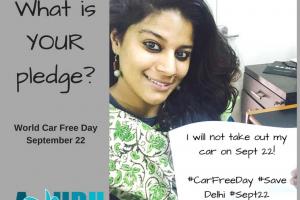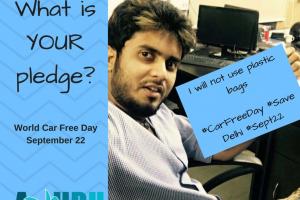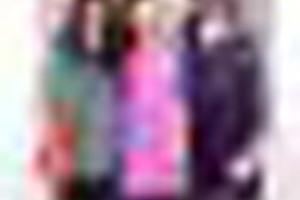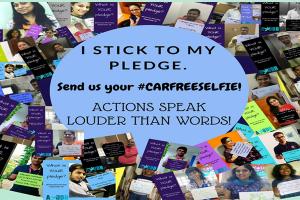 Date:
Monday, 17 September 2018

to

Saturday, 22 September 2018